The summer brings intense heat, sizzling temperatures, and an overwhelming desire to run to the beach – or the nearest coolest place in town (or out of it).  Chances are you'll pack inside your trusty bag, pouch or knapsack, a pair of sunglasses, a couple of sunscreen tubes or bottles, and maybe even a fetching cap. The one thing you should not forget to tuck in there is a bottle of supplements that provide Vitamin C. Now if you don't think that's cool, then just make sure you eat Vitamin-C-rich fruits in one of your daily meals. Mangoes, oranges, citrus fruits, and watermelons can give you a fresh start and a supply of energy at the start of the day if you include them in your breakfast.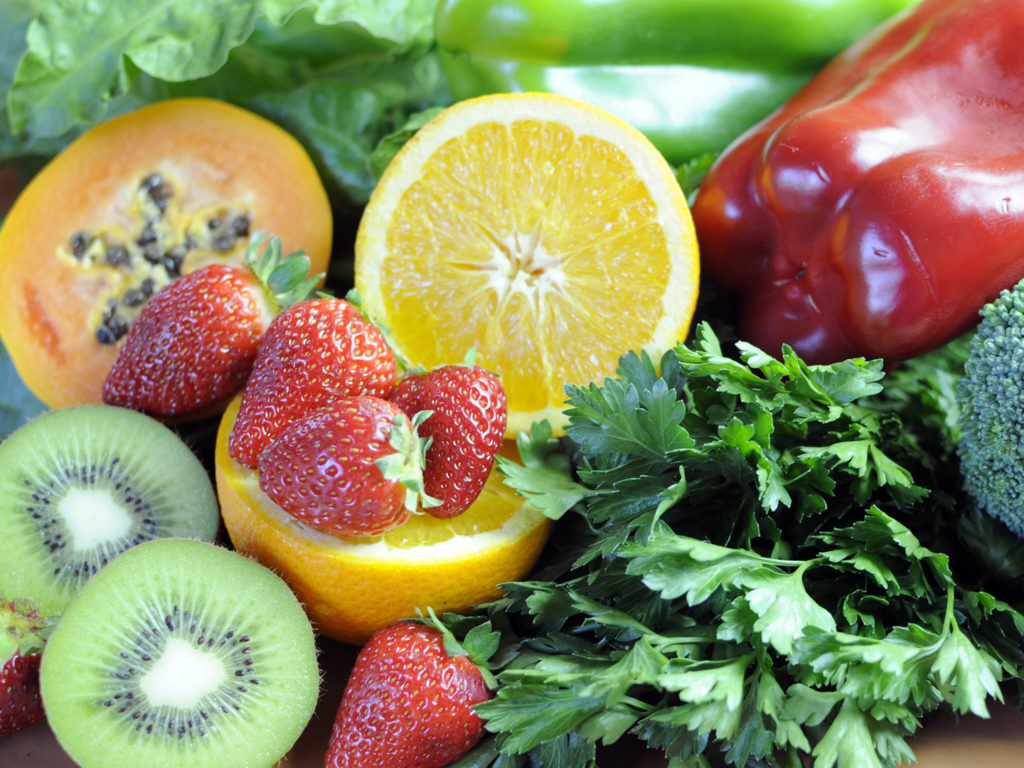 Why pay all this attention to Vitamin C, you might ask.
Here's the answer:  among all the other vitamins and minerals in the nutrient table, Vitamin C is the most powerful and potent one that can protect you from the not-so-good effects of the sun and its rays. Getting a summer tan might be on top of your list, but let's not forget how the searing rays of the sun and its ultra-violet rays can damage your skin, if you let it go unprotected. Remember:  that's why you do regularly apply sunscreen to that most visible organ of your body.
Regular Vitamin C dosage actually complements your favorite screen (and does not replace it). Vitamin C makes your skin stronger and more resistant to the effects of ultraviolet rays as well as other free radicals in the environment caused by pollution  and dirt. Vitamin C is an anti-oxidant after all, and purges the undesirable, impure elements that might cause illness later on in your skin.
Health and beauty
Another important thing to know is that Vitamin C does not just keep your skin healthy, it makes it even more attractive. It prevents dark spots from developing on your epidermis and spreading some time later. It also acts as a deterrent to skin conditions like acne. As a result – and it all depends on how you good and consistently you take care of it – your skin will look flawless, pure, and unblemished. It suppleness will be complemented with a glow that can increase your chances of looking good. (And a lot of us do want to look at our best, during this sizzling season.)
One element that Vitamin C produces in our body that makes this glow and suppleness long-lasting is collagen. Collagen is a substance produced by our own physiology that is responsible for skin repair and adding that touch of vibrancy that makes us look young.
Vitamin C also keeps us physically strong and boosts our immune system during summer. Sinusitis is one of the illnesses that break out during this time. Because of climate change, and the way that heat and rain interchange during the day (yes, even during summer) in the Philippines, cases of cold, fever, and flu are on the rise. Vitamin C can help reduce the risk and prevent us from succumbing to them.
Summer is  a great time of the year. It's the season to chill, have fun, and just relax.  Taking regular doses of Vitamin C can help you ensure that your enjoyment does go uninterrupted.